Within the framework of II World March, the Italian Base Team is promoting the campaign "Mediterranean, Sea of ​​Peace".
We can see a new proposal against Nonviolence: Mediterranean, Sea of ​​Peace
We can see Alessandro Capuzzo and Annamaria Mozzi from Trieste, Danilo Dolci from the Peace Committee of Piran, in Slovenia.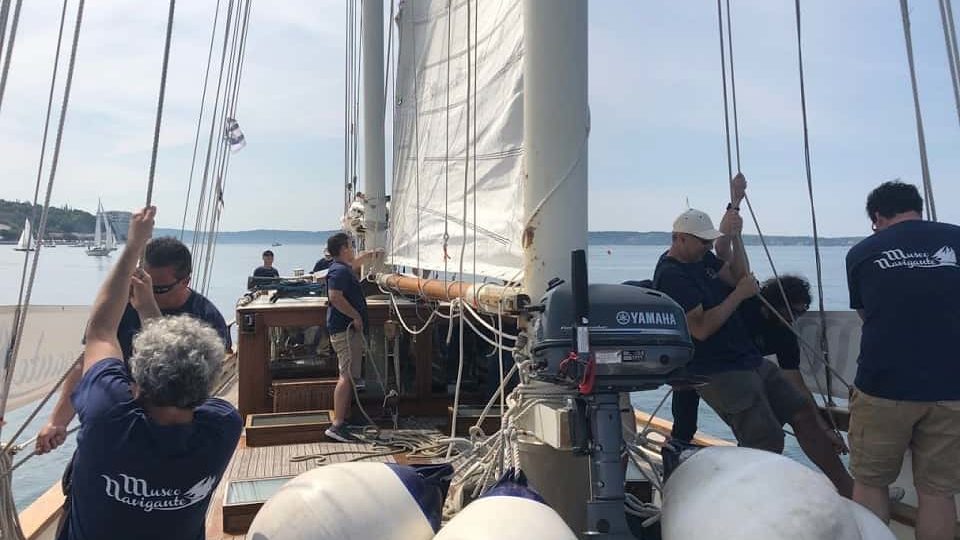 We see in the ship Holofernes some of the personalities that promote this activity
They are in the ship Holofernes next to Zadkovic, mayor of Piran. We also find Franco Juri, director of the Museum of the Sea that is part of the network of museums of the Mediterranean Sea with which we collaborate in this campaign.
The second World March will pass through Piran, presenting there the journey for peace in the western Mediterranean. It will begin in Genoa at the beginning of November of 2019 and will anchor in a series of cities of the western Mediterranean.