It will be responsible for carrying out the complete course of the tour with the best conditions. 2ªMM. It will fulfill functions of assembly and coordination of: routes, institutional relations, means of communication, documentation, production of general materials, diffusion and social networks with the general topics of the route.
El EB It will be made up of around 300 activists who support one of the many functions that will be necessary. Around 150 of them will also be those who will march in any of the sections (15-20 days) of the route. In total, at any given time, there will be between 15 and 40 people traveling.
In January, 2019 will open the Registration to the Base Team (EB) and in June of the 2019 it will define the participants.
To be part of the Base Team you can fill in the following form: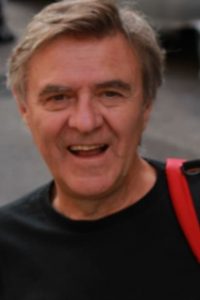 Profession: Founder of World Without Wars and Humanist Forum on Education
Motivations: Bring peace to all corners.